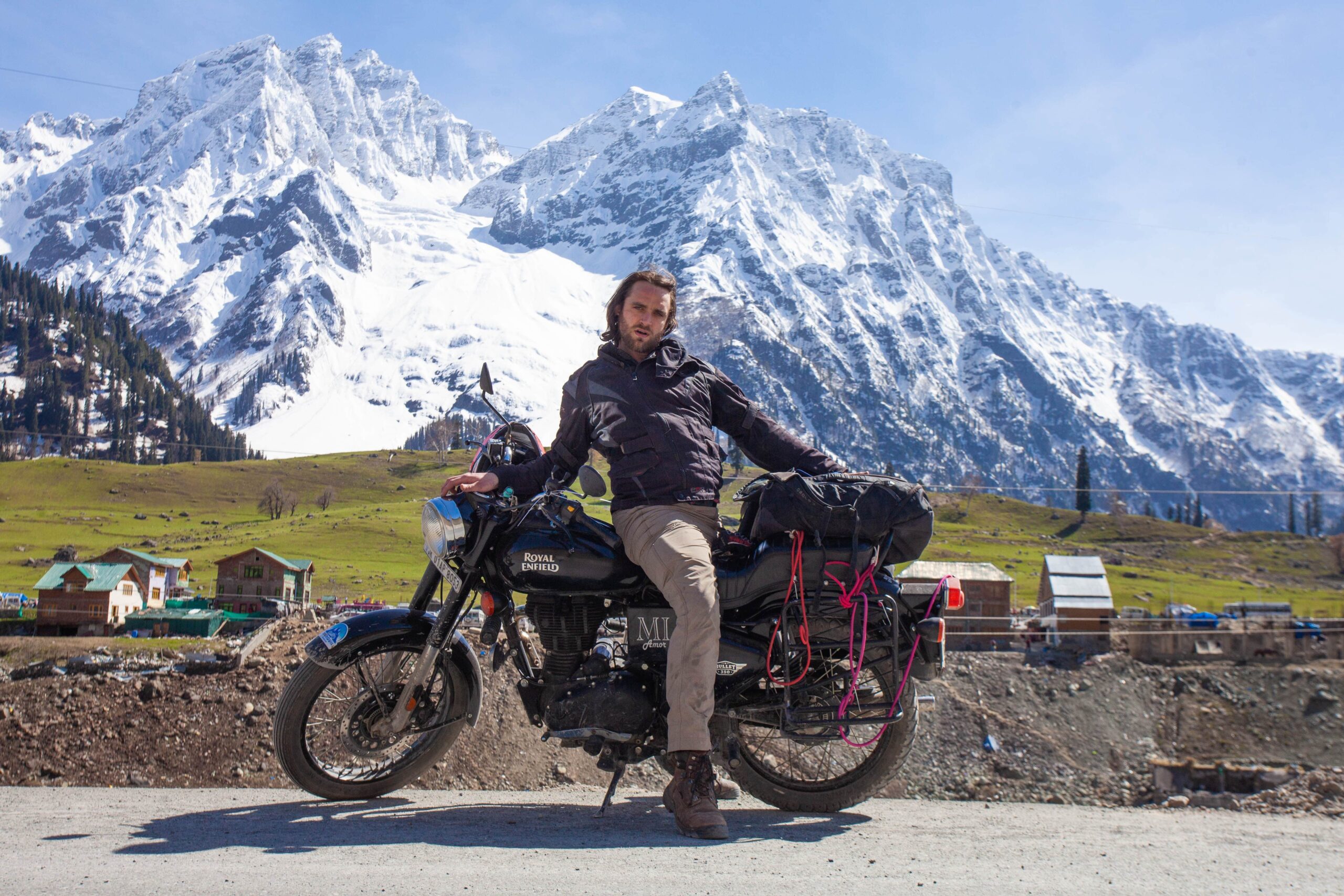 Srinagar Bike Rental: Your Ticket to Two-Wheeled Adventures
Are you ready for an exhilarating journey through the picturesque landscapes of Srinagar? With Srinagar bike rentals, you can explore the city and its surroundings like never before. Whether you're a seasoned rider or a first-time traveler, here's your guide to the thrilling world of bike rentals in Srinagar.
Discover the Freedom of Two Wheels
Picture this: you're cruising along the serene Dal Lake, the cool breeze rustling through your hair, and the scent of blooming flowers filling the air. That's the kind of freedom you can experience with a rented bike in Srinagar. It's not just a mode of transport; it's your passport to adventure.
Choosing Your Ride
Srinagar offers a wide range of bikes to choose from, catering to different tastes and preferences. From the classic Royal Enfield to the robust Himalayan, there's a bike for every type of rider. Whether you prefer the roar of a powerful engine or the nimbleness of a scooter, you'll find it here.
Safety First
Before you hit the road, ensure you have the necessary safety gear. A good quality helmet, gloves, and protective clothing are essential to keep you safe during your ride. Don't forget to check your bike's brakes, lights, and tires to ensure a smooth and secure journey.
Navigating Srinagar's Unique Terrain
Srinagar's terrain is as diverse as it is beautiful. From bustling city streets to hilly roads and serene lakesides, you'll encounter various landscapes on your journey. Be prepared to adapt to different road conditions and traffic patterns, and always follow local traffic rules.
Local Tips and Hidden Gems
Exploring Srinagar on a bike allows you to venture off the beaten path and discover hidden gems. The locals often know the best-kept secrets, so don't hesitate to strike up a conversation with them. You might stumble upon quaint tea stalls, charming villages, and breathtaking viewpoints that you won't find in guidebooks.
Click here to check the video of one of the view points in Srinagar, Astanmarg
The Joy of Local Cuisine
One of the most delightful aspects of exploring Srinagar on a bike is the opportunity to savor local cuisine. Stop by roadside eateries and try traditional dishes like Rogan Josh, Wazwan, and Kashmiri Pulao. The flavors of Srinagar's food are as diverse as its landscapes.
Planning Your Routes
Before embarking on your Srinagar bike adventure, plan your routes and destinations. Do you want to visit the iconic Mughal Gardens, take a shikara ride on Dal Lake, or explore the nearby towns of Pahalgam and Gulmarg? Create an itinerary that suits your interests and timeframe.
Embrace the Culture
Srinagar is not just about scenic beauty; it's a city steeped in culture and history. As you ride through its streets, visit local markets, mosques, and shrines to immerse yourself in the rich traditions of the region. Remember to be respectful and ask for permission before taking photos at religious sites.
Responsible Travel
Srinagar's natural beauty is a treasure worth preserving. Travel responsibly by not littering, respecting local customs, and supporting eco-friendly initiatives. If you find a spot that needs cleaning up, take a moment to contribute to keeping Srinagar clean and beautiful.
Capture the Memories
Lastly, don't forget to capture your bike rental adventure in Srinagar with photographs and videos. Document the breathtaking vistas, the warm smiles of locals, and the unforgettable moments. Your journey through Srinagar is a story waiting to be told.
In Srinagar, the joy of bike rental adventures is not just about the destination; it's about the journey. So, rev up your engine, put on your helmet, and get ready to explore the enchanting city of Srinagar like never before. Your two-wheeled adventure awaits!
To secure the most competitive rates and receive authentic recommendations, reach out to us.
Check out the list of bikes available with us
www.kashmirtravelogue.com
Email: Info@kashmirtravelogue.com
Contact: +91-9596410670, +91-7006029164
Instagram: https://www.instagram.com/kashmir_travelogue/
Location: GF Crystal Heights Building, Sonwar, Srinagar, Jammu & Kashmir
Kashmir Travelogue Office